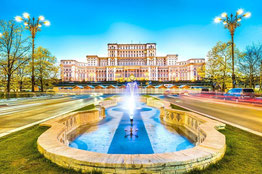 The effects of COVID-19 are not yet visible on the house price of the first quarter of 2020. In Romania, movement restrictions began on March 9 and on March 16 the state of emergency was established. This exceptional situation has so far not had a visible effect on the price of housing. The annual rate of growth in prices requested by homeowners has grown to 9.5% today, from 7.4% where it was in the last quarter of 2019. 
The quarterly advance has been 2.7% nationwide. As far as transaction prices are concerned, the demand has so far been much bigger than the existing supply. The beginning of 2020 has been very promising for the residential market in Romania.
According to data from the National Statistics Institute, 67,512 homes were completed nationwide last year, the largest number of homes completed for one year, in the last 30 years. The demand registered higher values than the previous year. In the first quarter, more than 133,000 sold properties were registered in the Property Registry, 14.7% more than the previous year. Even in March 48,378 properties were sold, 3,813 more than in March 2019.
Likewise, the number of people intending to purchase a home in the 6 largest cities in Romania grew by 4% in the first 3 months of the year. After several weeks of falling supply and demand, people start looking for homes for sale again. The market began to drop on March 9 and until March 29 there was a 70% decrease in demand and up to 60% in supply, compared to the previous months.
Even so, starting with March 30, prices indicate a gradual return of interest in buying a home, appreciating an average growth of 10% per week. The uncertainty about the impact that the COVID-19 crisis may have on the Romanian property market will depend on the duration of the crisis and the effects of the measures taken by the authorities, as well as the protection of jobs and income of the population. The deficit of properties available for sale existed before the crisis. This deficit is expected to grow, so it is important that residential developers and banks continue to invest in new construction. Demand has not completely disappeared, buyers and investors in advanced stages of home buying continue to have confidence in the market. Even so, the reduction in the volume of transactions in the second quarter will put the evolution of prices and the estimation of the market value of real estate in difficulties.