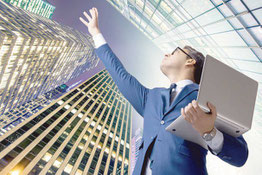 The big developers of Romania continue with the projects already started despite the measures imposed by the COVID-19 epidemic, but they closely follow the evolution of the market. It is clear that the residential market is largely influenced by the current situation and signs of a slowdown are already being seen. The consulting company Cushman & Wakefield Echinox believes that this year we will have a linear market, without significant rises or falls, as long as the health crisis is under control.
The Mulberry Development Company declares that the construction sector is the least affected by this crisis, since the work is largely carried out outdoors. This company has just delivered the first building of the ISHO residential complex in Timisoara, without the current situation having affected the least for the delivery of the aforementioned building. They add that the works on the Complex are still ongoing in order develop the designed residential and office components, however, they have put the hotel project included in the Complex on hold. They have also stated that they delay the start of a new building of 100 apartments, for which they had a waiting list of clients, until they see how far-reaching the consequences of the crisis are. Everything will depend on the evolution in the following months, but they are already working with different scenarios together with the project financing banks.
Sales of 5 million during the coronavirus crisis
The company One United Properties, declares that during the time that the isolation period has lasted, the constructions have gone well, in the seven projects they are developing. They will continue to build and move forward with these projects because they have sales. They have no thought of changing plans, given the high demand for residential units. At the moment they have more than 2,000 planned houses.
The company's optimistic position is based on the fact that, even in the quarantine period, customer interest has been high. They have made sales, and they affirm that during the month of April they made sales worth 5 million euros. Although this sales volume can also be explained by the large number of promises made in the previous months and by the type of client with above-average income. But this fact is interpreted as a sign that customers continue to have confidence in the economy.
Transilvana bank bets on existing projects
Transilvania bank has chosen to support existing projects as it considers their completion very important, to eliminate the risk of unfinished projects. It adds that of all the projects that finance only one or two, have been postponed. Projects that were still in a very incipient phase. At the moment it has not received requests for new real estate projects but there have been conversations about certain opportunities that may appear.