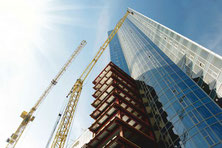 They are undoubtedly the good data of the last two years, which have attracted Morgan Stanley, which is preparing to take the real estate assets from AEW Europe of Romania, in the first quarter of this year. These assets belong to the PBW II investment fund that, after reaching maturity, will return the capital to its investors.
Among these assets are some well-known as the building of offices America House from Piata Victoriei and Promenada Mall in the city of Targu Mures. These two assets would have a value of 170 million euros.
The entrance of Morgan Stanley in the local market represents the confirmation that the American investment funds are interested in Romania, adding to the already present Lone Star, Cerberus or York Capital.
If you liked this article and you want more information about the real estate market in Romania please  contact us office@realesateromania.net