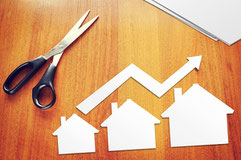 The end of the first quarter of 2020 is linked to the beginning of the effects of the pandemic caused by Covid 19. Social distancing measures and the state of emergency produce a different economic and social reality. Romania's economy, including the property market, has not been isolated from this problem.
The figures at the end of March 2020 do not accurately reflect the impact of this crisis on the real estate market. This is due to the high level of inertia of the transactions, reflected in the statistical reports. Analysing the context of the first quarter, we observed that until the appearance of the Covid 19, there was nothing capable of influencing the evolution of the Romanian real estate market in recent years.
The real estate crisis advocated in 2019 by many voices, did not occur and growth has been continuous. With the new conditions still unknown, most of the agents involved in the real estate market, from developers to final customers to investors and real estate agents, try to see where we really are and which the trend is. A punctual analysis shows us that there are obvious signs of a slowdown in transactions.
But before we can reach conclusions on the future evolution of prices, we must wait and see how the indicator of the number of transactions responds once the activity resumes.
Until we get out of the alert state, no statements can be made about the evolution of prices. Despite the fact that in April transactions have been made and are still being carried out, we must understand that any analysis on the evolution of prices is unfounded. What will happen with prices will be seen at the moment when full activity is resumed by all the agents involved in the real estate market. At the moment the works continue, the projects have not been abandoned and the transactions have not been totally interrupted, despite the health crisis situation and the state of emergency.